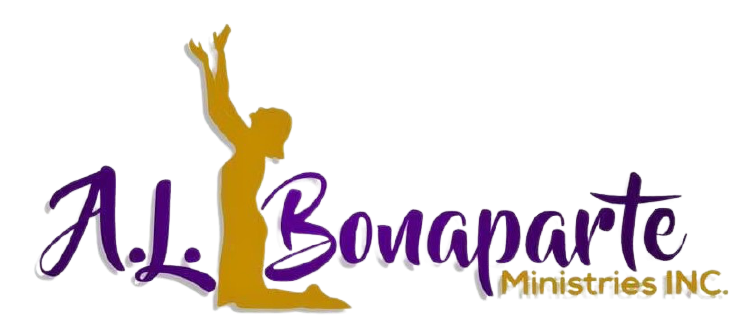 Dr. Bonaparte is a jewel and gift to the Kingdom of God; The Lord has given her many visions to spread the Gospel as well as help mankind. She is President and Founder of 7 Nonprofit Organizations that can apply to every person no matter their walk in life.
Shekinah Glory International Outreach:
In the Bible, the Shekinah Glory is the Glory Cloud of the Lord; when the presence of the Lord travelled and ascended in a cloud. Hence the Shekinah Glory International Outreach- an organization that is an International help and crisis movement that is made up of volunteers on all Seven Continents. Physicians, Nurses, Social Workers, Therapists, Dieticians, Teachers, Attorneys, and Clergy make up the team. We distribute clothing, food clean water, provide shelter; and give necessary medicine, vaccinations, and treatments such as special procedures and surgery all free of charge. This organization also distributes Bibles and other necessary tools for advancement as well as teaching adolescents and adults to learn to read and write English. We also have a special Aids/HIV care unit in certain regions. In addition, Shekinah Glory International Outreach sets up Bible schools and churches.
Reverend Sister Connection:
A Global Organization of women in the Ministry in a Senior Pastor or Bishop/ Apostle position. We give support to each sister in their happy times as well as sad; being a woman in leadership is difficult but even more when you are the "Shepherdess of the House of God". Often time Reverend Sisters are lonely and misunderstood; they are wives, mothers, sisters, aunts and grandmothers. Some even carry the load of working a secular job in addition to their already stressful life. This organization was created to bring the "Reverend Sisters" together for us to have unity with other sisters in the ministry, peace of mind in our personal lives, and a closer spiritual walk with the Lord. In this organization, we discuss issues that are swept under the table and other issues such as financial empowerment. In the Reverend Sister Connection Organization, we are also mentors and mentees to one another. There are many events held annually including women's retreats and galas for special causes. We offer Scholarships for those who want to advance in their career in ministry by entering seminary.
This organization is to empower girls and women of all ages, races, cultures and religions. We provide support for the total woman; dealing with career, spirituality, love and relationships, finances, health as well as other issues that females come up against. There is a team leader for each age group. A special domestic violence unit, pregnant teen and teen mothers support group in addition to addressing peer pressure. We celebrate birthdays, anniversaries, and if you have an appointment or even surgery one of your sisters will be available and there for you. Throughout the year there are tea parties. Luncheons and etiquette classes train young women how to become and act like Ladies; as well as offering Mentor and Mentee programs. There is an annual fundraiser held in a major city throughout the globe. Our Sisters consist of Clergy, Judges, Attorneys, Physicians, Radio and Television Personalities and CEO'S. The Organization also includes regular everyday girl next door, the single mother, the widowed and the divorced. YES, I AM MY SISTERS KEEPER!
This organization is focused on training minority boys and young men of Black descent (African American, Caribbean, Native American and Hispanic/Latinos) to become REAL MEN. We have special classes that discuss such topics as finding and keeping a job, fatherhood, and relationships with women (mother-sister-wife, and all females). We tackle issues such as economic and race relations/discriminations; 'Being a Minority" in today's society. There is also a gang and drug unit to bring minority communities together and make an attempt to cease violence. The organization offer mentors and mentees as well as a big brother program.
Urban Ministries Of America:
This Christian-based ministry is focused on the youth of America and those living in poverty-stricken areas. Our mission is to provide outlets and recreational activities such as soccer, baseball, basketball, polo, cricket, golf, football, tennis, horseback riding, skating and swimming. We use sports and the arts to keep the youth off the streets, in addition to providing a drug and alcohol-free friendly environment. We have created educational programs to assist them in furthering their education, assisting in obtaining a GED, College admission and Job placement. This organization takes the youth out on field trips to museums and exhibits to enlighten culture and broaden their perspective in society. We have open mic nights for poetry, song and spoken word. There are creative writing classes in the Arts available in Theater and in Dance (acting and singing). The Ministry also provides pantries full of food, clothing and HRA assistance if needed.
Revered Dr. BG Crawley Scholarship Fund :
The late great Reverend Dr. (Bishop) BG Crawley was royalty the son of a king of the Oyo Kingdom of Nigeria West Africa. That King suffered hardships and was kidnapped and forced to The United States of America; after arriving and becoming a slave he was sold three times. That King married a full-blooded Mohawk Native American Princess, soon after the emancipation Proclamation, they migrated to a small town of Chase City in North Virginia. They made a life and had seven children together and all of the offsprings became Preachers as well as holding other professional titles such as Physician, Professor and Judge.
One of the children was very special and he was Briscoe Gilbert Crawley. The Reverend BG Crawley was the founder and Pastor for over 40 years of the Little Zion Baptist Church of Brooklyn, New York. Before starting Little Zion in 1932 he was Senior Pastor to several Churches across The USA. Dr. Crawley also planted churches in over a dozen locations located throughout North America and abroad.
He was a Prolific Preacher and was extremely intelligent, known as a Walking Encyclopedia. Dr. Crawley was the Champions Champion, a Pioneer and Elder States Man in the Gospel. He Mentored several world-renowned Orators and Preachers including the late Dr. William (Bill) Augustus Jones (Bethany Baptist- Brooklyn, New York), and the late Dr. Gardner Calvin Taylor (Concord Baptist- Brooklyn, New York) just to name a few.
Not only was Dr. Crawley the Preachers Preacher but pursued a career in Law and was an Electrifying Lawyer. Dr. Crawley went on to become a Judge and served the New York Court System for many years being regarded as top Judge. The mayors of New York City at that time never made a move without notifying or getting the approval of The Right Reverend Dr. BG Crawley.
Reverend BG Crawley was a sought-after keynote speaker around New York City and around the World, because of the Authority he had with words and his stage presence left the audience in awe.
Therefore this scholarship Fund has been created in his honor, giving away yearly scholarships for those studying Law, Education and Ministry.
This Organization provide Mentors and Mentees, the Board of this Organization is made up of Clergy, Judges, Attorneys, Professors and Politicians.
A yearly gala is hosted for Cancer Awareness, and there are several Symposiums and Training Courses for those in Ministry.
Mother Amanda Williams Memorial Foundation:
This foundation is named after the late Reverend Mother Amanda Williams. She was born in Oglethorpe Georgia (Macon County) and migrated to New York City for a better life. She opened her first business in the Williamsburg Section of Brooklyn New York which was a fruit and vegetables store on Broadway in 1930. By the 1940's she owned over a dozen of various stores, properties and land throughout New York and New Jersey, by 1940 she was a Multimillionaire. Today her vision has tuned into 250 businesses consisting of employees in every continent.
Mother Williams was extremely wealthy and lived her life in the overflow; people like the late Reverend IKE who was a Gospel of Prosperity Preacher looked up to her and wanted to be like her, as well as other well know prosperity gurus. Although she was blessed and highly favored she was humble and cared for humanity. Not only was she an Anointed Woman of God known for her healing and Prophetic Ministry; she was a Mighty Prayer Warrior and started a community prayer band in her home. Mother Williams was also a traveling preacher and planted churches around the globe. Mother Williams anointed The great Kathryn Kuhlman and pushed her into her healing ministry. Mother also was a mentor to Bishop Iona Locke who received much of her anointed in Mother Williams living room. Dr. Gertrude Stacks even knelt down in Mother Williams presence because she respected the strong anointing.
Reverend Mother Williams was also an excellent Chef and people came from all over to eat her home-cooked meals, including celebrities and other well-known figures; The most extraordinary thing about her was that she loved people. Many people were not aware of her financial accomplishments because she kept a low profile and did so many kind works and was extremely generous, and down to earth. She was one of the first women and people of color to own a Mansion in Westchester County New York but wanted to reside and blend in with her beloved community of Williamsburg Brooklyn, New York. Mother Williams never judged, she took in the down trodden, the helpless, the homeless, and the hopeless. She fed and bathed people, prayed for them and with them until they were able to get on their feet.
The Mission of the Mother Amanda Williams Memorial Foundation is to focus on the less fortunate ones in life. The foundation finds or provides adequate shelter, food and clothing. We give moral, financial, emotional and spiritual support.
There is a yearly gala given to benefit Diabetes, Heart Disease and Alzheimer's. Mother Williams loved to cook, ran businesses, was a health professional, clergy person and was the ultimate fashion diva and could out dress anyone- she had all of her clothing and hats tailor made. Therefore scholarships are given to those studying the culinary arts, business administration, health professions, those entering seminary and fashion design.
Mother Williams was devoted to the Christian Faith, every year in her honor the foundation host a weekend prayer conference consisting of the best preachers and singers in the nation.